Director Bio:
Philip Harder (director / writer) has directed numerous commercials and music videos for clients including Apple iPod, Sprint, Gap, Target, Hewlett Packard… Music videos include Prince, Foo Fighters, Incubus, CSS, Nada Surf, Rob Thomas, Har Mar Superstar, Liz Phair, Babes in Toyland, Macy Gray, Hilary Duff, Low, Cornershop, Pulp, The Cranberries, Barenaked Ladies, Matchbox Twenty, Afghan Whigs.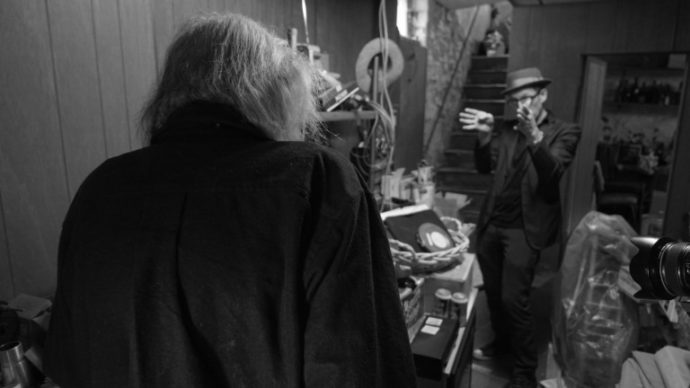 An accomplished director with honors such as, MVPA award for Best Alternative Video, MTV Awards video nomination, SXSW short film award, and a nomination for MVPA's Director of the Year. His dance shorts have earned numerous awards including the Jury Award at the Dance on Camera Festival at Lincoln Center New York, and Best Experimental Film Award at the Brooklyn Film Festival.
Harder's cinematography credits include the 2016 feature film "Yoko The Cherry Blossom", shot and distributed in Japan, dir. Gen Takahashi. "Snow" which was nominated for an Independent Spirit Award and "Low Movie" which premiered at the Lincoln Center, New York.
Feature Filmography:
(as director)
A Work In Progress: Albert Milgrom's Cinema Journey (feature documentary 2019)
Tuscaloosa (in post) narrative feature 2019
The Claw (in post) documentary feature 2019
Low Movie: How to Quit Smoking (about the band Low) 2013
(as cinematographer)
Yoko The Cherry Blossom (Japanese narrative feature) 2016
Snow (narrative feature) 1998
A more complete list of work available at Phil's website: phil-harder.com